An enthusiastic San Francisco 49ers fan was dealt a major blow after Sunday's win over the Arizona Cardinals to end the regular season on a 10-game winning streak.
49ers quarterback Brock Purdy was running back to the locker room and threw a towel at fans still in the Levi's Stadium stands. The fan in the stands tried to reach with his left hand while on the edge of the railing.
CLICK HERE FOR MORE SPORTS COVERAGE ON FOXNEWS.COM
The fan seemed to misjudge how far he was from the towel, and his momentum carried him over a handful of other people and over the railing and onto the ground. He appeared to hit a couple of people downstairs looking to high-five the 49ers players.
He didn't seem hurt when he got back to his feet.
BROCK PURDY GETS 3 TOUCH PASSES AS THE 49ERS GET THE 10TH CONSECUTIVE WIN
The San Francisco faithful came out to watch Purdy throw three touchdown passes in a 38-13 win. Purdy had two touchdown passes to George Kittle and another to Christian McCaffrey.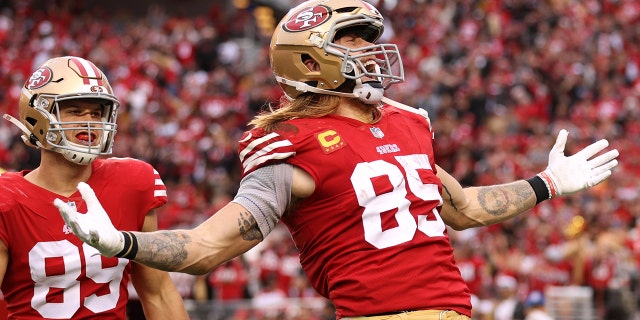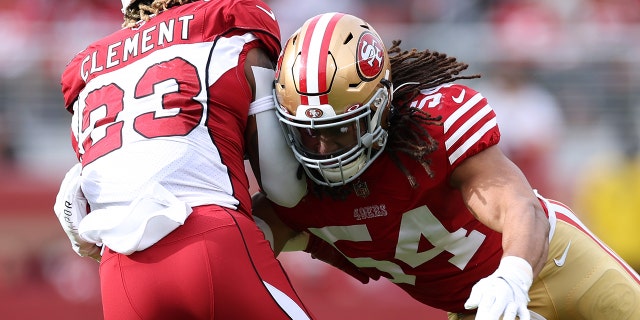 It's the sixth straight game that Purdy has had multiple touchdowns.
CLICK HERE TO GET THE FOX NEWS APP
San Francisco will be the No. 2 seed in the NFC side of the playoff bracket. The 49ers won the NFC West division and finished with a 13-4 record.