San Francisco 49ers defensive end Nick Bosa was caught in the crossfire of a skirmish between one of his teammates and a Philadelphia Eagles player in the first quarter and appeared to be in shock.
The play occurred during a 49ers punt. Eagles cornerback Josh Jobe tangled with Tarvarius Moore toward the San Francisco sideline. Bosa was trying to avoid the fray, but Jobe cut him off.
CLICK HERE FOR MORE SPORTS COVERAGE ON FOXNEWS.COM
Bosa went down and grabbed his right knee. He seemed fine and he went back to defending the 49ers on the Eagles' next offensive drive, but fell again late in that drive.
Bosa stayed in the game.
The star defensive lineman is in the mix for AP Defensive Player of the Year and is a favorite to win the award. He played in 16 games for San Francisco and led the NFL with 18.5 sacks. It's the second time he has 15 sacks or more in a season.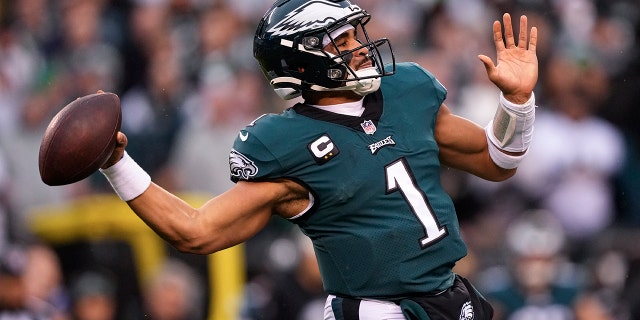 NFL CONFERENCE CHAMPIONSHIP PREVIEW: MR. IRRELEVANT TAKES ON MVP CANDIDATE; AFC TITLE REMATCH IN KANSAS CITY
His prowess on the field secured him a spot on the First Team All-Pro for the first time in his career. He won Defensive Rookie of the Year in 2019. The 49ers won the NFC Championship that season, but lost to the Kansas City Chiefs in the Super Bowl.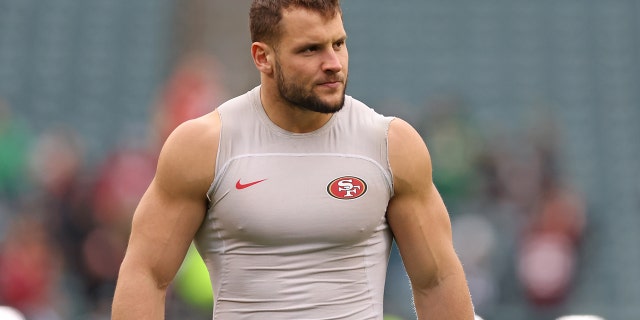 CLICK HERE TO GET THE FOX NEWS APP
San Francisco finished the 2022 season with the best defense in the league.