Alabama Gov. Kay Ivey signed a law Tuesday banning transgender women from participating in women's college sports teams.
The state had previously banned transgender athletes from participating in girls' youth sports from grades K-12.
Under the law, students are prohibited from playing with a different gender identity even after undergoing hormone treatment.
CLICK HERE FOR MORE SPORTS COVERAGE ON FOXNEWS.COM
«Look, if you're a biological male, you're not going to compete in women's and women's sports in Alabama. This is about fairness, plain and simple,» Ivey said in a statement.
The movement for university regulations began in April when the legislation advanced in the middle of the month.
The K-12 ban was implemented in 2021.
«Forcing women to compete against biological men would reverse decades of progress women have made toward equal opportunity in athletics,» Republican Rep. Susan DuBose, a sponsor of the bill, told the committee last month. Dubose said that «no amount of hormone therapy can undo all of those benefits» of being born a man.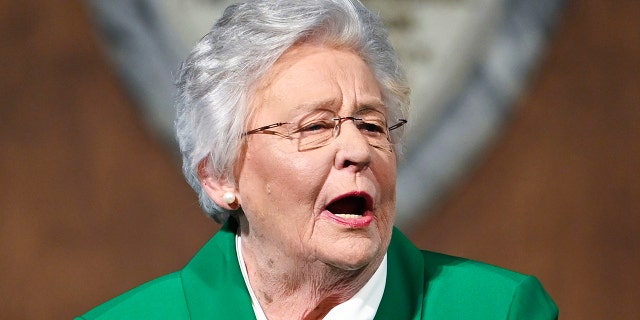 FATHER OF HIGH SCHOOL SKIER WHO LOST STATE TITLE BECAUSE OF TRANSGENDER SAYS COMPETITION IS 'NOT FAIR' FOR GIRLS
The bill says that biological girls would not be allowed to participate in male and male sports.
The ban has drawn criticism from members and supporters of the LGBTQ+ community.
Carmarion D. Anderson-Harvey, Alabama state director of the Human Rights Campaign, an LGBTQ+ advocacy group, said the legislation is part of a «systematic attack on LGBTQ+ people» in Alabama and elsewhere.
«In just two years, she and extremist lawmakers in Alabama have passed four anti-LGBTQ+ bills. From dictating which bathrooms we can use to blatantly ignoring the real issues in women's sports, these politicians are making Alabama an increasingly hostile to transgender people and the LGBTQ+ community as a whole,» Anderson-Harvey said.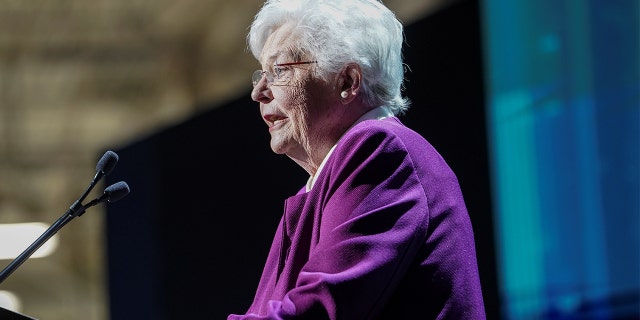 CLICK HERE TO GET THE FOX NEWS APP
Twenty other states have restrictions on transgender girls and women participating in women's sports.
Associated Press contributed to this report.