The Buffalo Bills will not play in Super Bowl LVII on Sunday, and wide receiver Stefon Diggs is still trying to avoid the team's early playoff exit.
Following Buffalo's blowout loss to the Cincinnati Bengals in the AFC divisional playoffs, a A frustrated Diggs allegedly tried to leave the stadium before the coaches addressed the team, but was stopped by practice squad running back Duke Johnson.
It was the second year in a row that Buffalo had failed to advance to the AFC Championship Game.
FORMER JETS ALL-PRO RECEIVER WANTS TWO QUARTERBACKS OVER AARON RODGERS WITH GANG GREEN
After the loss, Diggs is back and watched the movie, trying to understand what went wrong.
«I watched game after game on my iPad,» Diggs told The Buffalo News on Friday. «I watched the game like five times, just to see what really happened, and I still haven't gotten an answer as to why it happened the way it did.
«We just didn't seem like a team, we didn't seem to have any juice. It just seemed like a different team, and it just didn't make any sense to me.»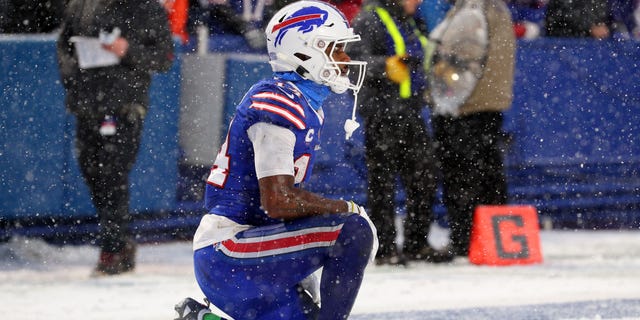 CLICK HERE FOR MORE SPORTS COVERAGE ON FOXNEWS.COM
It was a tumultuous season finale for the Bills as the team had to deal with the medical emergency. surrounding Damar Hamlinwho suffered cardiac arrest on the field against the Bengals in Week 17.
But for a team that entered the 2022 season as one of the favorites to win a Super Bowl, the abrupt end to the year stung.
«I don't know how much we'll talk about it, or visit him,» Diggs told The Buffalo News when discussing the playoff loss. «But it was like…it was hard.»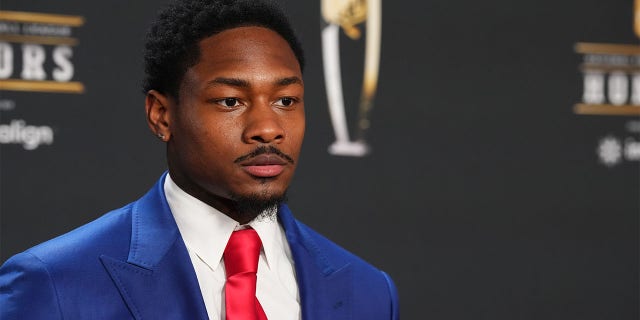 When asked about Diggs' rush to leave the stadium following his season-ending loss to the Bengals, head coach Sean McDermott praised the wide receiver's competitive spirit.
CLICK HERE TO GET THE FOX NEWS APP
«He's a competitive guy, and that's what makes him good, is what you saw. He's very competitive, as we all are. We work extremely hard in these jobs to be the best we can be, and it hurts. I wouldn't do it.» . I don't want a guy who doesn't hurt,» McDermott said during his postgame press conference.
«He put it all on the line. We put it all on the line, and tonight it wasn't good enough, and that's the part that hurts.»
Paulina Dedaj of Fox News contributed to this report