Alabama freshman Brandon Miller walked to practice Wednesday with armed security, two months after their involvement in a deadly shooting.
The guard wore an Alabama jersey courtside during practice at Legacy Arena in Birmingham.
Miller witnessed the murder of a 23-year-old woman near the Alabama campus after she transported the used weapon.
CLICK HERE FOR MORE SPORTS COVERAGE ON FOXNEWS.COM
«If you guys saw any of what I've seen on his way, I think you'd understand why that's the case,» Alabama coach Nate Oats explained. «I don't want to get into all of that. The whole situation, as you know, is just a heartbreaking situation in every way.»
Miller did not go into details about the guard.
«I always travel safely to all games,» he said. «That's all I'm going to say about that.»
Oats added: «Some of the messages from people who may be behind fake email addresses, but who knows if they're real or not. But if you'd seen what I've seen, you'd understand what's going on right now.» «
Former Bama basketball player Darius Miles legally possessed the gun and had previously left it in Miller's car. Miller took it to Miles, who allegedly gave it to Michael Davis, accused of firing the fatal shot.
Miller's link to the shooting was not revealed until more than a month later. However, he has stayed out of legal trouble and police have said there is nothing they can charge him with. Both Miles and Davis have been charged with capital murder.
Because of that, Miller hasn't missed a moment, a play the university and Oats have continually championed.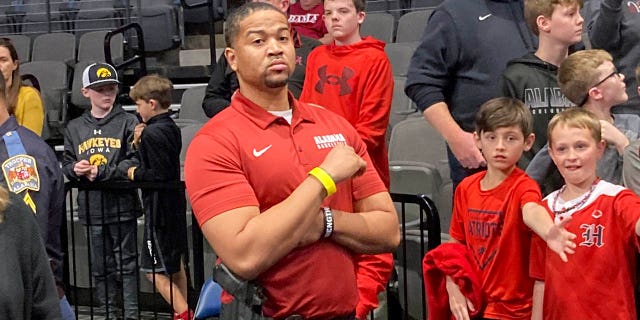 «We've been taking it very seriously since day one. The first minute I got the information, I called [athletic director] greg [Byrne]and we talked about it and its severity,» Oats said last month. "Greg, I thought, did a great job addressing those comments on Wednesday, and I really don't have much to add.
«We feel like we've done the right thing in this case. So I'll leave it at that with Greg's comments.»
Miller received further criticism shortly after the revelation for continuing his frisking ritual during pregame roster announcements. However, Oats said the pat-down would no longer occur.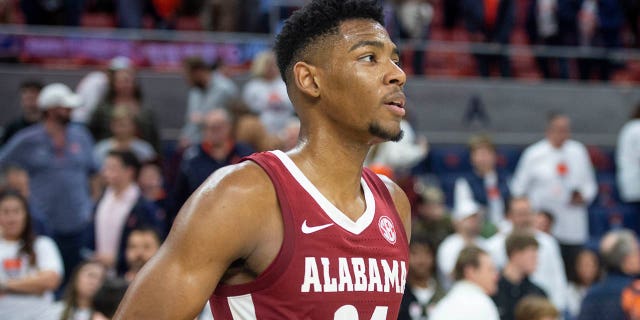 CLICK HERE TO GET THE FOX NEWS APP
Miller was recently named SEC Player of the Year and tournament MVP. He is expected to be one of the top five picks in the NBA Draft this summer, with some believing he could go as high as No. 2.