Bronny James, the son of Los Angeles Lakers superstar LeBron James, is among the players named to the 46th Annual McDonald's All American Game.
James is the only uncommitted player on the roster to have been invited to the prestigious game that features 22 of the top 23 prospects on the ESPN 100 list.
James, who stands at 6-foot-3, has made big improvements in his game since joining Sierra Canyon High School in California as several Division I schools are recruiting him. He is considered one of the best two-way guards in the class of 2023.
CLICK HERE FOR MORE SPORTS COVERAGE ON FOXNEWS.COM
Oregon, Ohio State and USC are among the teams currently drafting James' talent for next season, though the G League Ignite program is also always an option.
Aside from James, ESPN's top prospect Justin Edwards, No. 3 DJ Wagner and No. 4 Aaron Bradshaw, who committed to being the Kentucky Wildcats, made the game. Reed Sheppard is also heading to the game, as Kentucky's No. 21-ranked pick joins his future teammates.
LEBRON JAMES' SON REDUCES COLLEGE DECISION TO THREE SCHOOLS: REPORTS
Robert Dillingham, the 11th player on the roster also heading to Kentucky, is unable to play in the game after joining the Overtime Elite following his release from Donda Academy in California.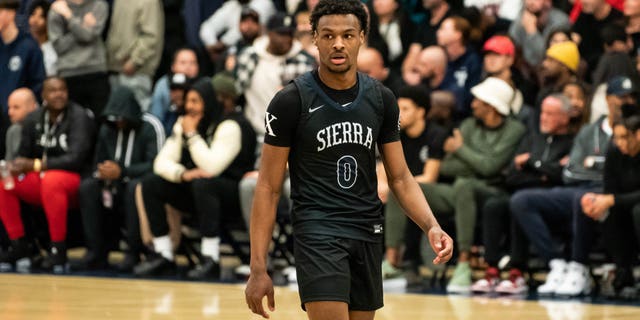 Wagner is also someone to watch out for as he is a third generation McDonald's All American. His father, Dajuan Wagner, played in the game in 2001, while his grandfather, Milt, played in 1981.
LEBRON JAMES DESTROYS RUMORS OF HIS SON'S RECRUITMENT: 'HASN'T MADE 1 VISIT YET'
That makes the Wagners the first trio to appear in the game.
Other notables come from the Duke Blue Devils' recruiting class, including Mackenzie Mgbako, who ranks eighth on the list. No. 12 Jared McCain and No. 16 Sean Stewart were also invited as the No. 2 class will feature prominently in the game.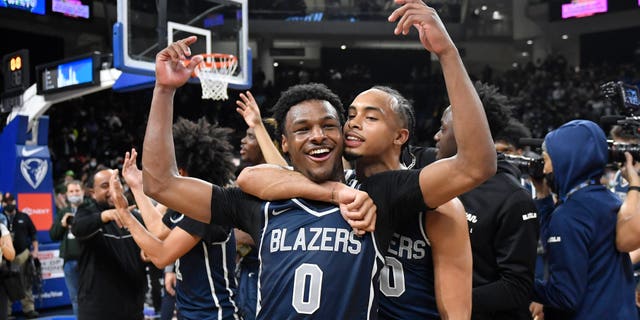 CLICK HERE TO GET THE FOX NEWS APP
The McDonald's All American Games will take place for both boys and girls on March 28 at the Toyota Center in Houston.