The Los Angeles Chargers didn't have much to play for on Sunday, as they clinched a playoff spot ahead of the Week 18 slate of games, and a win alone would have given them a different number in the win column.
Chargers head coach Brandon Staley received some criticism for choosing not to rest his starting players as wide receiver Mike Williams left the 31-28 loss to the Denver Broncos with a back injury. Los Angeles was locked in the No. 5 seed going into the game after the Baltimore Ravens fell to the Cincinnati Bengals.
CLICK HERE FOR MORE SPORTS COVERAGE ON FOXNEWS.COM
«These are not easy decisions,» Staley said, via ESPN. «They're not easy decisions and hindsight is perfect for everyone out there, but these games aren't easy to handle. They're not, because you don't have that many players and we did the best we could.» .»
Staley said that the game plan was not going to change regardless of whether the Ravens lost or won the game.
RUSSELL WILSON, BRONCOS END DISAPPOINTING YEAR ON A POSITIVE NOTE WITH WIN OVER CHARGERS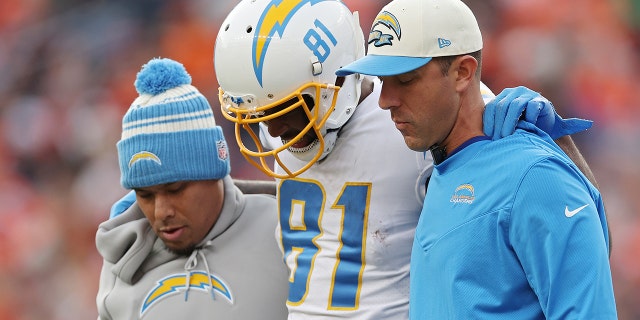 «We were trying to compete in the game, and we only have 48 guys on the team that are active for the game,» Staley added. «So we wanted to make sure they did well in this football game and competed at a high level and then when we felt it was right for them to get out of the game, that's what we were going to do. Slowly phase them out so we can be ready for next week.»
Joey Bosa and Kenneth Murray Jr. also left the game with injuries.
Keenan Allen and Justin Herbert defended Staley's decision making. Allen said it was good for him to keep playing because he missed a lot of time due to injuries. Herbert said he trusted the front office and the coaching staff to make the right decisions.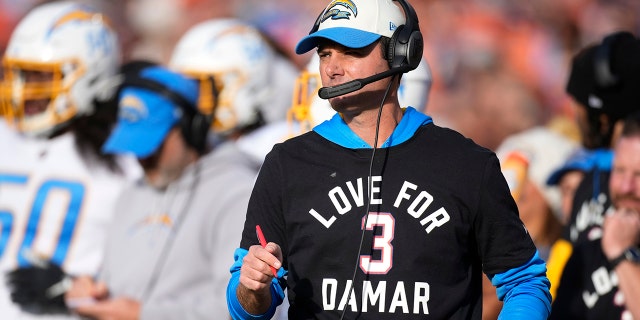 CLICK HERE TO GET THE FOX NEWS APP
Los Angeles is back in the playoffs for the first time since the 2018 season. It was also the last season they won at least 10 games.