Eastern Illinois men's basketball guard Kinyon Hodges raised eyebrows last week when he appeared to punch a fan sitting courtside during a game against Lindenwood.
The game was held Thursday at Lindenwood's Hyland Arena. With about 2:30 minutes left in the first half, the Panthers were in the middle of a play when Hodges walked up to the sideline and addressed two fans who were sitting in the front row. Hodges then hit one of the fans.
CLICK HERE FOR MORE SPORTS COVERAGE ON FOXNEWS.COM
The two men rose from their chairs and pointed at Hodges as the player ran back onto the court. The game was stopped and Hodges received a technical foul. He was allowed to stay in the game.
The school said in a statement Friday that any disciplinary action would be handled «internally.»
«We are aware of the incident that occurred during the first half of our men's basketball game at Lindenwood,» Eastern Illinois Athletic Director Tom Michael said in a statement. «As an athletic department, Eastern Illinois prides itself on good sportsmanship. We do not condone this type of behavior on the part of our men's basketball team or any of our 500 student-athletes.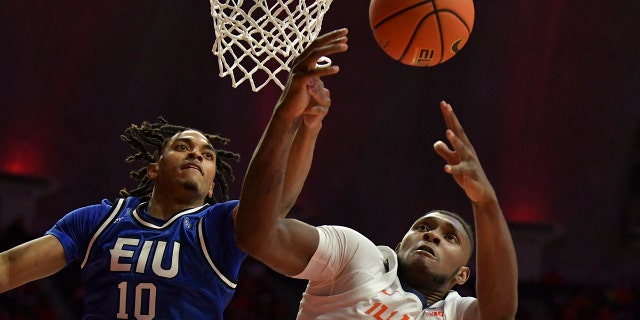 THE COLORADO STATE STUDENT SECTION HEARD SINGING 'RUSSIA!' UTAH STATE PLAYER FROM UKRAINE
«The issue has been addressed with both the player involved at EIU and the Ohio Valley Conference and any disciplinary action will be handled internally. The player in question understands that this is not the type of behavior displayed by our student-athletes or our men's basketball program and, in the heat of the moment, let the emotions take over. This will be a teachable moment moving forward and we apologize to anyone who may have been negatively affected by the incident.»
Eastern Illinois coach Marty Simmons said Hodges was «extremely sorry» for his actions.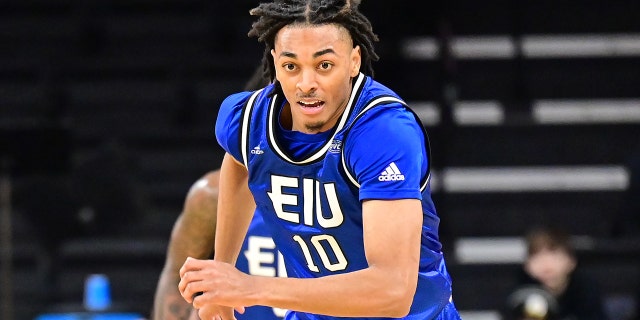 CLICK HERE TO GET THE FOX NEWS APP
Hodges transferred to eastern Illinois from Three Rivers College in Missouri. He is averaging 13.8 points, 3.6 rebounds and 2.7 assists per game. He had two points in an 80-67 loss to Lindenwood.