A hockey writer appeared to be upset with Philadelphia Flyers defenseman Ivan Provorov for boycotting the team's Pride festivities on Tuesday for religious reasons while agreeing to wearing a pro-military jersey.
Greg Wyshynski, a senior hockey writer for ESPN, pointed to that notion when the uproar over Provorov's decision reached a fever pitch on social media. Provorov did not participate in pregame warmups when the team wore Pride-themed jerseys and used sticks wrapped in rainbow Pride ribbon.
«I respect everyone and I respect everyone's choices,» Provorov told reporters after the match. «My choice is to stay true to myself and my religion. That's all I'm going to say.»
CLICK HERE FOR MORE SPORTS COVERAGE ON FOXNEWS.COM
«Of course Ivan Provorov is more than happy to play dress up before the game when it aligns with his belief system,» Wyshynski tweeted.
Wyshynski defended his points in separate tweets.
Provorov wore a camouflage jersey for warm-ups during Military Appreciation Night in November 2021 and in November 2017.
The veteran defenseman received an immense backlash for his decision not to participate in the festivities.
MAJOR LEAGUE SPORTS WOKE UP, BUT RON DESANTIS GOT BACK IN A BIG WAY
Flyers coach John Tortorella explained the situation after the game.
«I think the organization has put out a statement about the beliefs that we hold,» he said, via Philly Hockey Now. «It really was a great night. With Provy, he's being true to himself and his religion. This has to do with his beliefs and his religion. That's something I respect about Provy, he's always true to himself, so there That's where we are with it.»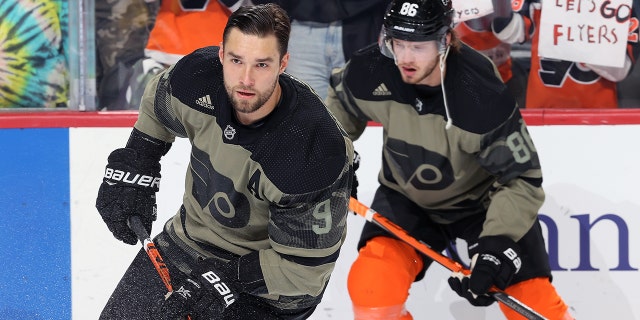 Tortorella thought it would be «unfair» to bench him for his beliefs
«I just think it's unfair. I know you're probably going to talk to Provy,» he said. «I'm not going to spend a lot of time on that. I think it was a great night and I'm not going to go too deep into the conversation.»
The Flyers did not mention Provorov's beliefs in their statement.
«The Philadelphia Flyers organization is committed to inclusion and is proud to support the LGBTQ+ community,» the team said. «Many of our players are active in supporting local LGBTQ+ organizations, and we are proud to host Gay Pride Night again this year. The Flyers will continue to be strong advocates for LGBTQ+ community and inclusion.»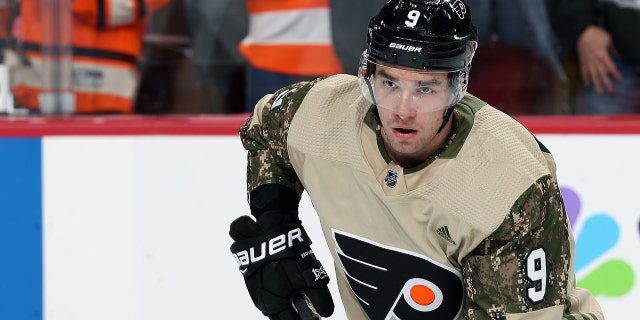 A similar problem occurred in Major League Baseball last season.
CLICK HERE TO GET THE FOX NEWS APP
Tampa Bay Rays players came under fire in June for refusing to wear the «Pride Night» logo. Five players cited religious beliefs as to why they chose to remove the logos, and Rays manager Kevin Cash said the organization supported every player's right to wear or not wear the logos.