ESPN star Chris Berman surprised some Sunday night when he recapped the Kansas City Chiefs' Super Bowl LVII victory over the Philadelphia Eagles.
Hosting postgame coverage on ESPN, Berman dove into the story Patrick Mahomes and Jalen Hurts made when they became the first black quarterbacks to start the Super Bowl itself. The story had prevailed all week, but Berman went a step further on Sunday night.
CLICK HERE FOR MORE SPORTS COVERAGE ON FOXNEWS.COM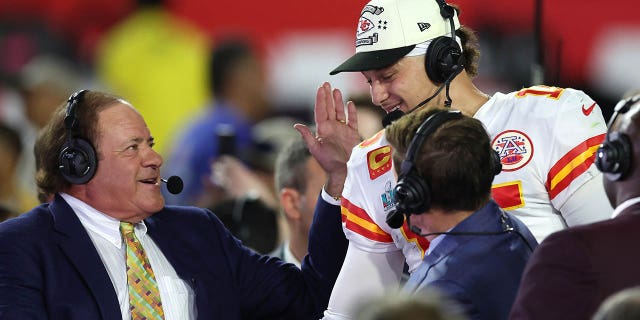 «Also, of course, two African-American quarterbacks starting against each other in the Super Bowl for the first time. Fittingly, February 12 is Abe Lincoln's birthday,» Berman said.
The announcer's comments generated some scrutiny on social media.
Mahomes and a late holding penalty got the Chiefs close to the goal line and Harrison Butker made the game-winning field goal.
The Chiefs would win 38-35.
THE CHIEFS' SUPER BOWL-WINNING FIELD GOAL COMES AFTER A CONTROVERSIAL PENALTY ON EAGLES: 'YOU CAN'T CALL THAT'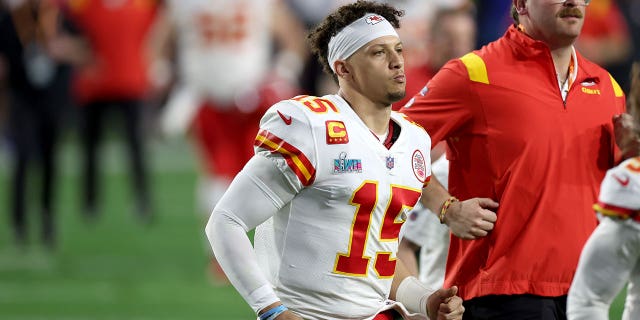 Mahomes overcame a high ankle sprain, which worsened in the second quarter of the game, to help the Chiefs rally from a 10-point deficit to take the lead in the fourth quarter.
Kansas City would have to hold off Jalen Hurts and the Eagles as the star quarterback tied the game with 5:15 left with a 2-yard touchdown run and two-point conversion.
Mahomes would rush for 26 yards on his injured ankle and put the Chiefs within field goal range.
In the same series, Eagles cornerback James Bradberry was called for a defensive holding when it appeared he grabbed wide receiver JuJu Smith-Schuster's back. Fans watching at home debated the penalty, but regardless, the decision stood and brought the Chiefs closer.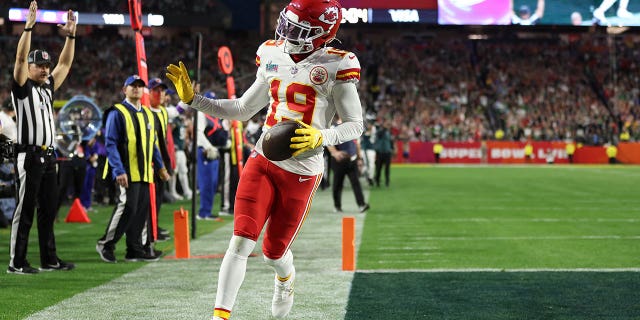 CLICK HERE TO GET THE FOX NEWS APP
Mahomes was named Super Bowl MVP for the second time in his career. He led the Chiefs to four scoring drives after appearing injured late in the first half, but the momentum really started to click in the second half.