Philadelphia Flyers coach John Tortorella defended defenseman Ivan Provorov on Thursday when the player came under fire for missing the organization's Pride festivities to support the LGBTQ+ community.
Provorov was labeled «homophobic» online, and was advised by an NHL analyst to return to Russia and «get involved» in the conflict between the country and Ukraine.
Before the team's game against the Chicago Blackhawks, Tortorella broached the subject. He said he wasn't concerned if the controversy would affect the locker room. He said Provorov approached him to say he would not wear the jersey before Tuesday's game.
CLICK HERE FOR MORE SPORTS COVERAGE ON FOXNEWS.COM
«Not for a second,» Tortorella said, via TSN. «The meeting, the 15 or 20 minutes we spent together, it was very healthy. [A] very good process in a very important situation.
«For me, it unites the team that goes through something like that. I'm not worried about the speculation of a team breaking up. It's not a possibility.»
Tortorella went on to say that Provorov «did nothing wrong» and vigorously defended him.
«Provy did nothing wrong,» he added. «Just because you don't agree with his decision, it doesn't mean he did something wrong.»
The veteran hockey coach drew on his own experience when he received backlash for his rant about players kneeling during the national anthem.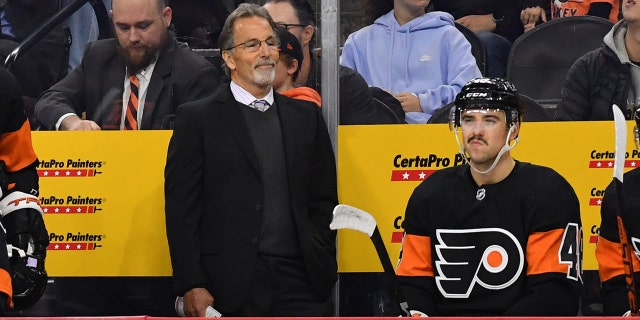 SLAMS FLYERS PLAYER SPORTS EXPERT FOR SKIPPING TEAM PRIDE FESTIVATIONS, CALLS ON NHL TO FINE PHILLY
«Let me explain it this way. My experience, in 2016, when I was asked a question about the flag… 'If a player sits [for the anthem] What would you do?' and I said, 'They'd sit out the rest of the game. I was wrong,» Tortorella said. "I learned a lot through that experience. My feelings about any kind of protest to the flag, during the anthem, disgust me. To this day, it disgusts me. It shouldn't be done. Those are my feelings; I can't push those feelings onto someone else. So, I was wrong to say that back then.
«…Same situation here. Provy isn't beating a drum against Pride Night. He went about his business quietly. He and I had several conversations about how we were going to do this. You've got the team, you've got him, you've got all this stuff. going, you talked a lot, you have the whole process there. He felt strong in his beliefs, and he stuck with it.»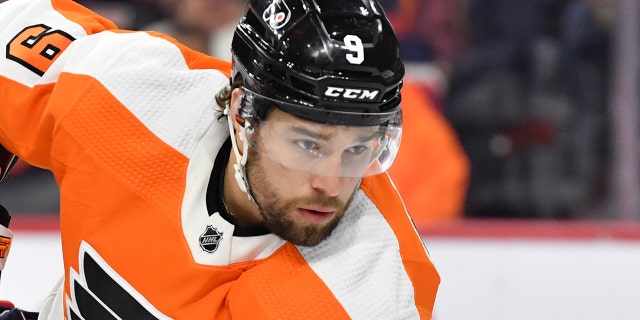 Provorov did not participate in pregame warmups when the team wore Pride-themed jerseys and used sticks wrapped in rainbow Pride ribbon. He cited his Russian Orthodox religion as the reason he did not participate. He eventually played in the game against the Anaheim Ducks.
«I respect everyone and I respect everyone's choices,» he told reporters after the game. «My choice is to stay true to myself and my religion. That's all I'm going to say.»
«Just because you don't agree with his decision, it doesn't mean he did something wrong.»

— Shuttlecock John Tortorella.
The Russian native, who is in his seventh season with the Flyers, received backlash on social media for the boycott.
Despite calls for punishment, the NHL did not appear ready to fine or ban anyone for Provorov's decision.
CLICK HERE TO GET THE FOX NEWS APP
«Hockey is for Everyone is the umbrella initiative under which the League encourages clubs to celebrate the diversity that exists in their respective markets and to work towards more welcoming and inclusive environments for all fans,» the league said in a statement. «Clubs decide who to celebrate, when and how, with the advice and support of the League. Players are free to decide which initiatives to support, and we continue to encourage their voices and perspectives on social and cultural issues.»