In his first year as an NFL head coach, Brian Daboll received the league's highest honor in that category: Coach of the Year.
Daboll received the honor over Kyle Shanahan of the San Francisco 49ers and Doug Pederson of the Jacksonville Jaguars on Thursday night.
CLICK HERE FOR MORE SPORTS COVERAGE ON FOXNEWS.COM
Daboll came to East Rutherford after spending the previous four seasons with the Buffalo Bills, building their offense into the behemoth it is today.
The Giants had been the laughing stock of the league for the past few years, but Daboll's attitude quickly turned them around. They were expected to win perhaps seven games, went 9-7-1, and won the wild card round of the NFL playoffs. It was his first playoff win since Super Bowl XLVI in 2012 and his first postseason appearance since the 2016 season.
Daboll made the most of a tough receiving room, a rebuilding defense and a quarterback in Daniel Jones who had a lot to prove in a contract year. Now, he'll get a decent-sized contract.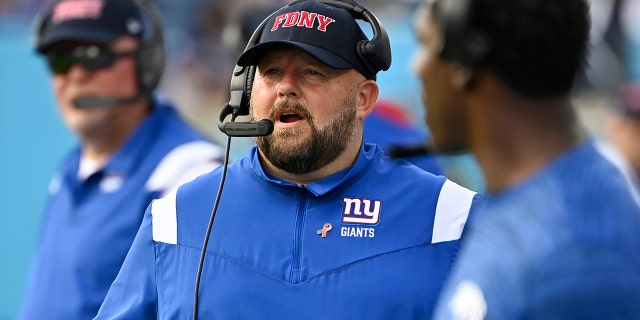 LIVE UPDATES: ALL EYES ON PATRICK MAHOMES KICKS OFF NFL HONORS SHOW
Daboll showed his grit early on, going for the win with a two-point conversion in Week 1 instead of playing for the tie against the Tennessee Titans. That Saquon Barkley conversion set the tone for the rest of the year, and the Giants were one of the biggest surprises in all of football.
Before Daboll, the Giants had three head coaches between 2016 and his hiring: Ben McAdoo, Pat Shurmur and Joe Judge. None of them exceeded two years.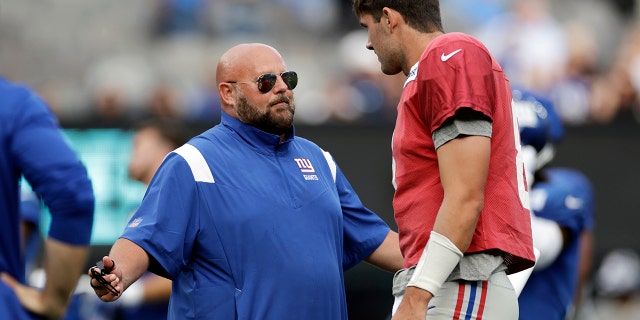 CLICK HERE TO GET THE FOX NEWS APP
However, Big Blue seems to have struck gold in Daboll, and who knows what else he may do when he and the new front office make the roster the way they envision it.