The Czech Republic had a rough time in this year's World Baseball Classic as they were eliminated by Australia after an 8-3 loss and finished pool play with a 1-3 record.
The players from the Czech Republic faced some of the best players in the world and left Tokyo with an experience of a lifetime, even if there were a few bumps and bruises along the way.
CLICK HERE FOR MORE SPORTS COVERAGE ON FOXNEWS.COM
William Escala was hit by a pitch from Japan's Roki Sasaki on Saturday. He fell to the ground, writhing in pain and clutching his knee. Sasaki, one of the top prospects in Japan, hit Escala with a 100 mph fastball. He threw 21 pitches at 100 mph or more.
Escala later said that the whole experience was worth it and that Sasaki found a unique way to apologize.
SOUTH KOREA SETS WORLD BASEBALL CLASSIC RECORD WHILE DEMOLIZING CHINA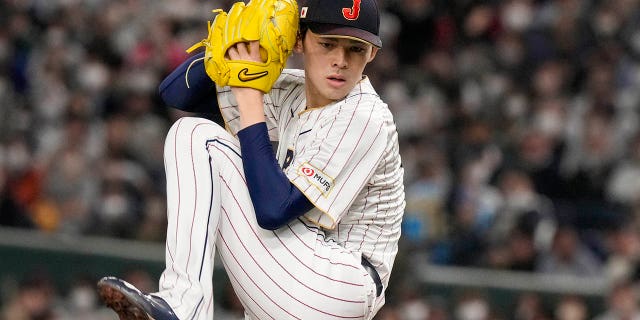 «He gave me some sweets, and a bunch of different sweets and things like that,» he said. «And then I asked him if he could sign the ball as a souvenir for me. Something I'll keep. Very cool. Something I'll treasure and never forget.»
The Japan team's Twitter account showed a pitcher of the two players. Escala was holding a giant bag of candy.
«That was an incredible moment,» Escala's teammate Petr Zyma told MLB.com. «Japanese culture never ceases to amaze me every day we're here. Once again they took it to another level like the superstar that Roki is; he took the time to come to the bus, meet Escala, send us loads of sweets and sign a ball for Willie. It was a great mark of respect.»
CLICK HERE TO GET THE FOX NEWS APP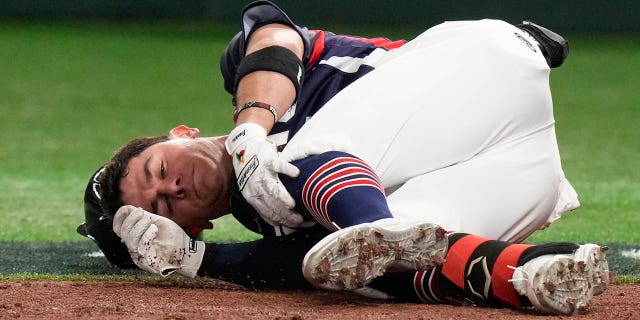 Group play is almost over and Japan so far is the only team to finish their first four games undefeated. Group C and Group D still need to be played.
Associated Press contributed to this report.