In July, former Los Angeles Lakers player Slava Medvedenko sold both of his championship rings to raise money for his native Ukraine.
Lakers owner Jeanie Buss gifted him replacements Monday.
CLICK HERE FOR MORE SPORTS COVERAGE ON FOXNEWS.COM
Medvendenko sold the rings for $253,534 with all proceeds going to his Fly High Foundation, which focuses on repairing sports facilities that have been damaged in the war.
"We want to restore the gymnasiums because the Russian army bombed more than 100 schools," he told The Associated Press by phone in July. «Our country needs a lot of money to fix the schools. The sports gyms will be the last to fix it. In Ukraine, we have winter and the children need to play inside.»
Medvedenko said she decided to sell the rings after climbing to the roof of one of the tallest buildings in her Kyiv neighborhood and seeing rockets fired by Russian forces streaking across the night sky.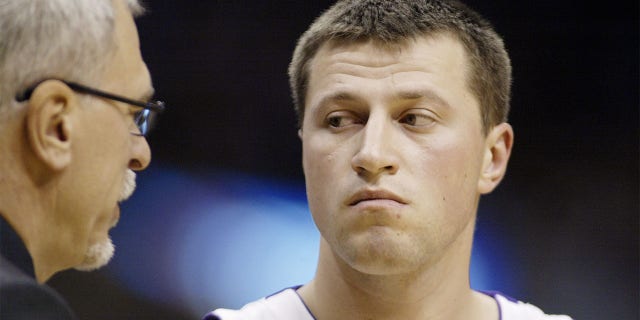 NETS PROVIDE UPDATE ON KEVIN DURANT, WHO HAS BEEN OUT WITH A KNEE INJURY
«At that moment I just decided, 'Why do I need these rings if they're just in my safe?'» Medvedenko said. «I only recognize that I can die. After that, I only say that I have to sell them to show leadership to people, to help my Ukrainian people to live better, to help children.»
Medvedenko was a candidate for the Kyiv City Council in the 2020 elections. He was ranked 11th on the electoral list and his party only managed to win nine seats.
Beyond his humanitarian efforts during the war, Medvedenko has long-term goals to help his country.
«After the victory, we will definitely return to that question of quality changes in the sport,» he said. «Ten years in the United States, I saw how it works. I hope to have the ideal model in my mind to change Ukrainian sport.»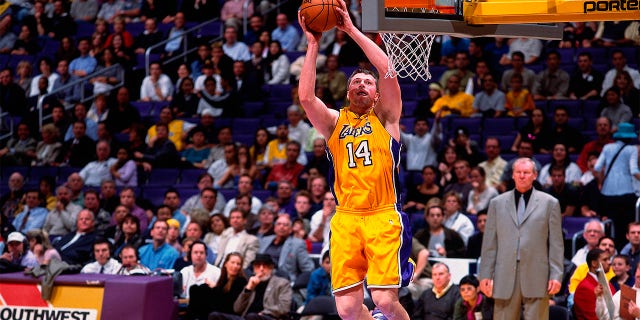 CLICK HERE TO GET THE FOX NEWS APP
Medvedenko joined the Lakers in the 2000-01 season, winning the NBA championship that season and the following.
Associated Press contributed to this report.