Matthew Mayer, from Illinois, said he had been suffering from a «hangover» in recent days, but not from alcohol.
In fact, he lived up to a stereotypical college boy trait; playing video games for caffeinated hours. Mayer said he got caffeine poisoning from all the Monster energy drinks he consumed while playing.
CLICK HERE FOR MORE SPORTS COVERAGE ON FOXNEWS.COM
«I've been sick the last few days,» Mayer said. «I had caffeine poisoning. I had six monsters on game day. I only had one before, but I had five after, because I had a caffeine-induced high from playing video games. So I could barely get out of bed the next day. It was basically like a caffeine hangover.»
A 16-ounce can of Monster has 160 milligrams of caffeine, so she drank 960 milligrams throughout the day, more than double what the FDA recommends as a healthy dose, depending on the person. «Life-threatening» doses range from 10 to 14,000 milligrams.
LOUISVILLE-VIRGINIA TECH MEN'S BASKETBALL GAME TURNS UGLY AS DOG LIFTS ON COURT DURING HALFTIME CONTEST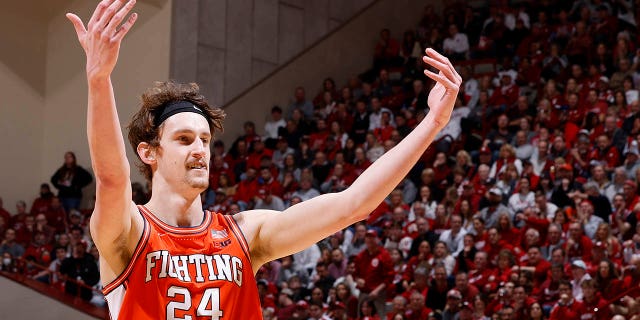 Mayer transferred from Baylor after spending four years there; however, despite his 126 career games this year, he was granted an additional season of eligibility due to COVID-19.
He is averaging 12.6 points and 5.3 rebounds in 29 games this season, all of which he has started. Mayer is averaging 25.9 minutes per game, but he racked up 32 on the road at Ohio State this past weekend.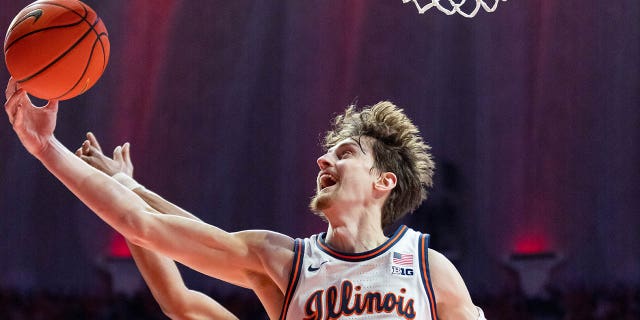 CLICK HERE TO GET THE FOX NEWS APP
Mayer expects to be on the court Thursday for Illinois Senior Day against Michigan.