A controversial call during Michigan's loss to TCU in the college football playoff semifinal had the wide receiver participate in the play even after the game had ended.
In the second quarter, it looked like the Wolverines had a touchdown in the bag with a pass from quarterback JJ McCarthy to wide receiver Roman Wilson, who caught the ball and appeared to fall towards the end zone. However, officials determined that when Wilson went down, the ball had not yet crossed the plane and ended up 1 yard from the goal line.
CLICK HERE FOR MORE SPORTS COVERAGE ON FOXNEWS.COM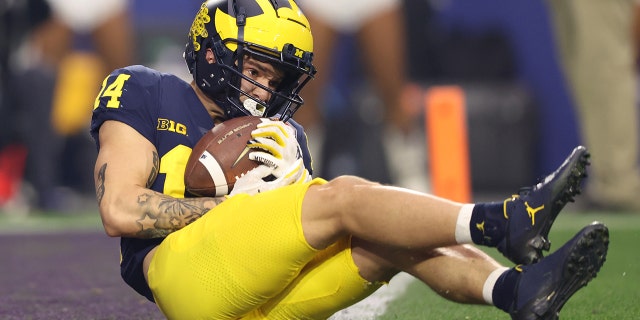 McCarthy then tried to pass the ball to Kalel Mullings, but he fumbled in the end zone and the Horned Frogs rallied, more points off the board.
TCU would win the game 51-45 in one of the biggest upsets since the inception of the CFP.
GEORGIA'S KIRBY SMART PLACES A BLUNT CHALLENGE TO STETSON BENNETT AFTER THRILLING WIN: 'MUST PLAY BETTER'
Wilson still seemed excited about the no-touchdown call after the game.
«I caught the ball and I was in the end zone,» he told the New York Post After the match. «It's some kind of bulls—they called that.»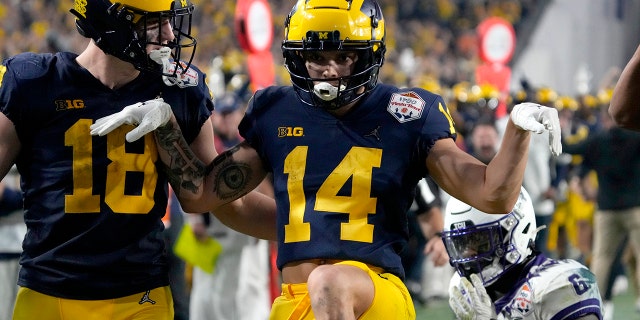 Missed calls and missed opportunities seemed to be the stuff of the game. TCU defenseman Kee'Yon Stewart was also accused of getting away with a goal penalty on a tackle by Michigan wide receiver Colston Loveland late in the game.
CLICK HERE TO GET THE FOX NEWS APP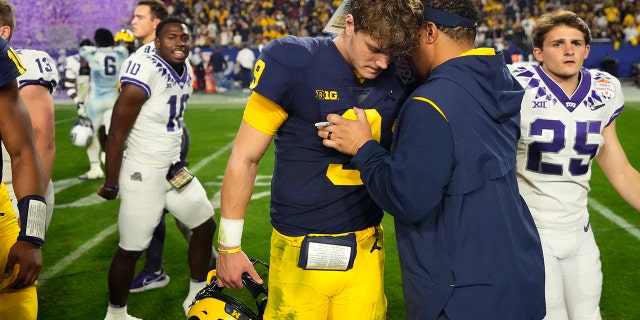 «We fought with all our hearts,» McCarthy said afterwards. «There are a lot of things we could have done better. I can't wait to see the tape. But we'll be back, and I promise.»
Associated Press contributed to this report.