Visitors to Oriole Park at Camden Yards have become accustomed to seeing the Baltimore Sun sign on the stadium scoreboard.
But after 30 years, The Sun has set and the sign has been removed, a Baltimore Orioles spokesman confirmed Friday.
The sign had been a fixture at the stadium since its gates first opened in 1992.
No decision has been made on what will replace the sign, and Orioles officials said they are «discussing» next steps.
CLICK HERE FOR MORE SPORTS COVERAGE ON FOXNEWS.COM
The Baltimore Sun lettering with the clock has also been removed.
When a play during an Orioles game was considered a hit, the letter H would light up, and if an error had occurred, the letter E would light up.
In June, The Athletic reported that the team began laying the groundwork for changing scoreboard advertising.
ATLANTA BRAVES REVEAL NEXT PA ANNOUNCER, INFORMING EMOTIONAL AUDITION WINNER IN MOVING VIDEO
Dempsey's Brew Pub and Restaurant, named after former Orioles catcher Rick Dempsey, has been closed for some time. And the signage for the restaurant in the stadium was also removed.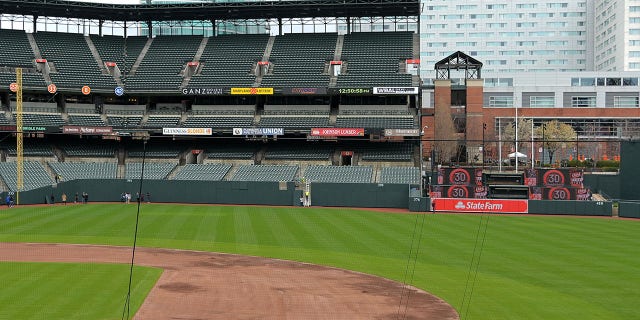 Dempsey was the 1983 World Series MVP and has continued to serve as an ambassador for the Orioles.
«I have received very little communication [about the restaurant] since the front office with the Orioles in a long time, so I suspected that sooner or later they would probably walk out of the restaurant, and they did,» Dempsey said.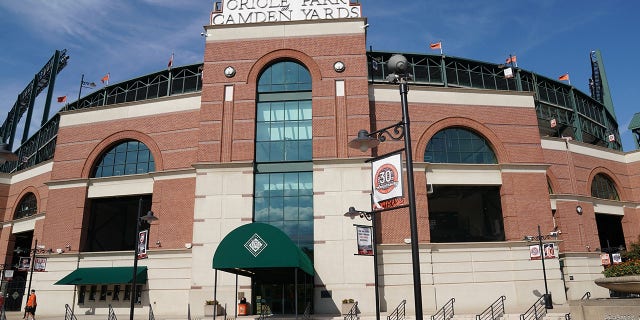 The removal of the familiar sun sign is just one of several big changes at Camden Yards over the past year. The stadium has changed concession providers and the left field wall has been moved back approximately 30 feet. The fence will also be about 13 feet taller this upcoming season.
CLICK HERE TO GET THE FOX NEWS APP
Despite missing the playoffs for the sixth straight season, the Orioles improved last year.
The team finished the season with an 83-79 record, which marked a 31-game improvement over their 52-win 2021 campaign.