The Parents and Manny Machado are finalizing a massive contract extension that will keep the All-Star slugger in San Diego through the 2033 season, according to multiple reports.
The 30-year-old star third baseman and parents are working on an 11-year deal worth $350 million, ESPN's Jeff Passan reported Sunday morning.
The news, also reported by The Associated Press, follows Machado's comments earlier this month when he confirmed his plans to exercise the opt-out clause in his previous contract after the 2023 season.
PADRES' MANNY MACHADO BECOMES FIRST VICTIM OF NEW MLB PITCH WATCH
«Obviously, the team knows where I stand, my situation with the opt-out,» Machado told reporters during the Padres' spring training camp in Peoria, Arizona, on February 17.
«I think I've expressed that I'll opt out after this year, but I think my focus is not on 2024. I think my focus is on 2023, what I can do with this baseball club, what I've done for this organization and what we're going to continue to do here. I think we have something special growing here and I don't think anything is going to change.»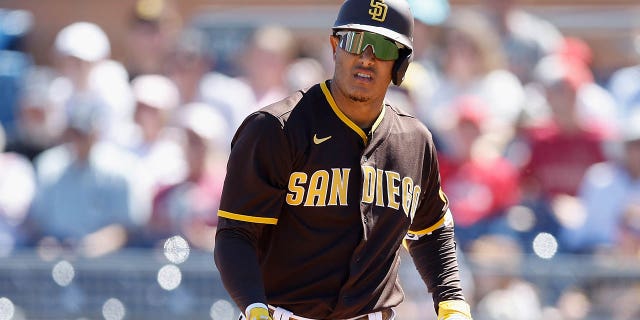 CLICK HERE FOR MORE SPORTS COVERAGE ON FOXNEWS.COM
Machado signed a 10-year, $300 million contract with the Padres in 2019, a record for a free agent when he agreed and the second-biggest in the majors behind Giancarlo Stanton's $325 million.
But the Padres clearly weren't interested in letting one of their star players test the free agency waters.
Having already earned $120 million, the new deal increases San Diego's commitment to Machado to $470 million over 15 years.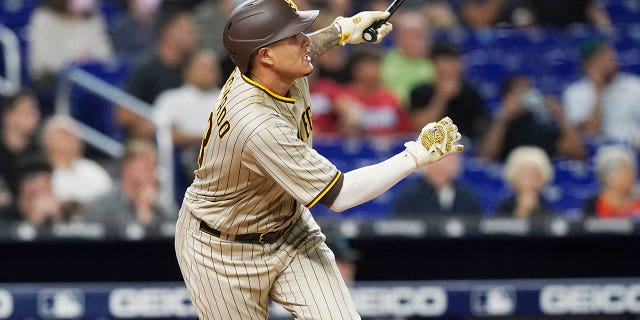 CLICK HERE TO GET THE FOX NEWS APP
The reported deal follows a stellar season for Machado, where he was the runner-up in National League MVP voting.
Associated Press contributed to this report.