New Orleans Saints defensive end Cameron Jordan won his appeal with the NFL after being accused of faking an injury against the Tampa Bay Buccaneers in Week 13.
Jordan's $50,000 fine was rescinded, according to ESPN.
The injury in question occurred in the last quarter of Defeat New Orleans 17-16 to the Bucs on «Monday Night Football.»
RAVENS, GREG ROMAN PARTY AFTER FOUR SEASONS AS OFFENSIVE COORDINATOR
On a 3 and 17 in the fourth quarter, Jordan fell to the ground after attempting a sack Tampa Bay quarterback Tom Brady before getting up again.
After taking a few steps and looking towards the sideline, Jordan dropped to one knee and pointed to his leg. Jordan went to the injury tent before returning four plays later.
The NFL fined the organization $350,000, head coach Dennis Allen was fined $100,000 and co-defensive coordinator Ryan Nielsen was fined $50,000, according to ESPN.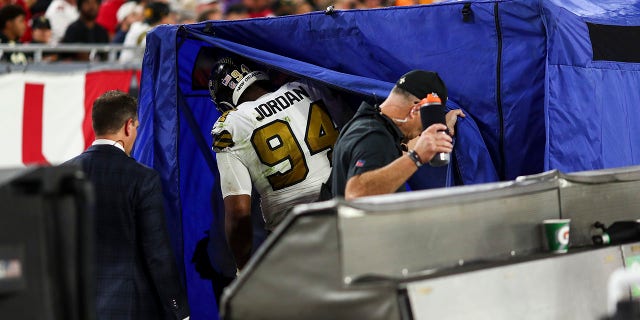 CLICK HERE FOR MORE SPORTS COVERAGE ON FOXNEWS.COM
The Saints issued a statement following the announcement of the fines. denying the accusations and saying Jordan had an MRI the day after the game which determined he suffered an acute sprain in his left foot.
Jordan spoke out against the accusation.
«I feel like my low-key name has been maligned. Like I haven't played with more or less,» Jordan said, via ESPN. «And even then, I went out, went to the tent, they blindfolded me… I went back to the field of play and finished the game.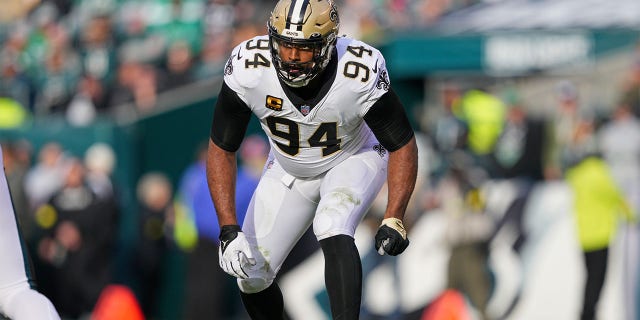 CLICK HERE TO GET THE FOX NEWS APP
«In terms of how I play this game and how hard I play it, I was like, 'Hey, if this was a civil suit, I'd counter-sue for triple the amount.' The amount of work I've put into being a part of the league, the amount of honor I get from playing this game, yeah, that's why I laugh about it too… You know my background, you know. I'll do everything I can to try to be on the field and try to be a part of the team.»