With six seconds left and a touchdown down, the Dallas Cowboys found themselves in a situation that required some trickery at their own 24-yard line to have any chance in the end zone.
But no one expected what the Cowboys did as they lined up for the final play in a 19-12 loss to the NFC Championship advancing San Francisco 49ers.
Running back Ezekiel Elliott was the center for Dallas and no other offensive linemen surrounded him. Instead, the linemen were spread wide on the left and right side of the line of scrimmage, and it was clear the Cowboys were going to try something crazy in their latest effort.
Instead, the play ended very quickly.
CLICK HERE FOR MORE SPORTS COVERAGE ON FOXNEWS.COM
When Elliott caught the ball (he was quickly run over by a 49ers pass rusher), Prescott took a quick fall before throwing to rookie KaVontae Turpin, who was immediately hit to end the game.
49ERS OVERCOME COWBOYS, ADVANCE TO NFC CHAMPIONSHIP GAME WHILE WIN STREAK REMAINS LIVE
The Turpin lineman couldn't get to Jimmie Ward to block fast enough, and it was easy for the veteran cornerback to seal the deal.
The Cowboys' streak of missing the NFC Championship since 1995 continues, and just as it did last year, it came on a bizarre final play.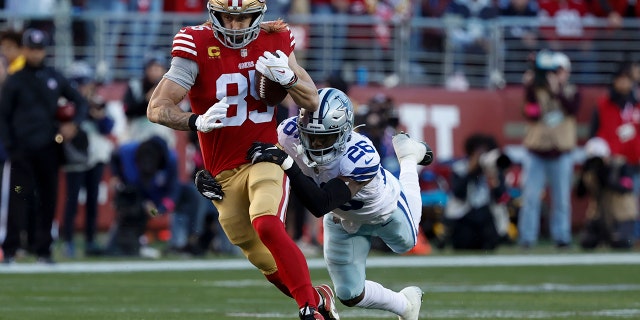 This time, it made more sense for Dallas to try to fool the 49ers. However, last season, when Prescott ran up the middle for more yards, the clock expired and the 49ers celebrated at AT&T Stadium in Dallas.
49ERS' GEORGE KITTLE MAKES INCREDIBLE SCATCH TO HELP SET UP THE ADVANCE TOUCH
Cowboys fans were furious considering Dallas had a chance to win the game with a touchdown. But, instead of sharing the anger and vitriol on social media, NFL Twitter simply roasted the game design.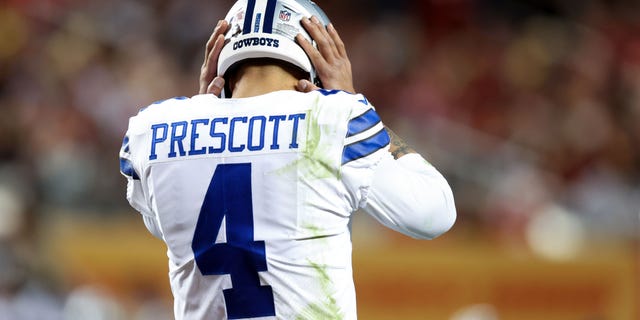 CLICK HERE TO GET THE FOX NEWS APP
Once again, Jerry Jones and the Cowboys are back on the drawing board, who will head into the offseason missing their Super Bowl goal.