Pittsburgh Steelers linebacker Alex Highsmith has apologized for celebrating the CPR sack he was part of late in the team's win over the Cleveland Browns on Sunday.
Steelers defensive end Demarvin Leal approached Highsmith after he sacked Deshaun Watson and faked giving him chest compressions. The celebration was described as deaf as it came just days after the Buffalo Bills' Damar Hamlin went into cardiac arrest and required resuscitation on the field during a game.
CLICK HERE FOR MORE SPORTS COVERAGE ON FOXNEWS.COM
Highsmith told reporters Monday that he didn't make the connection until after the game was over and he saw the video making the rounds on social media.
«I just don't want people to think of me that way and think I was doing something [intentional]»Because I would never, ever, ever, ever intentionally want to do that, and I never, ever would.»
DAMAR HAMLIN'S DOCTORS RECALL HIM SETTING 'ALL THE ALARMS IN ICU' IN RESPONSE TO BILLS' KICKOFF RETURN TD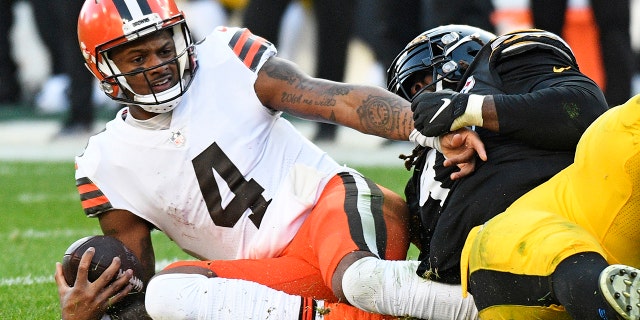 He added: «I just want people to know that I have nothing but love for Damar and his family. When that happened, I was shocked for a couple of days. My wife and I were watching the game, we immediately saw it and started praying intentionally, she intentionally prayed for him, his parents, the doctors, the nurses. Because she and I are followers of Christ. We both believe that prayer is powerful, and I am grateful for the miraculous work God has done with Damar's life I just want people to know that there was nothing intentional about it. It was never planned. Nothing like that.»
Doctors treating Hamlin at the University of Cincinnati Medical Center provided a positive update on the Bills' safety Monday.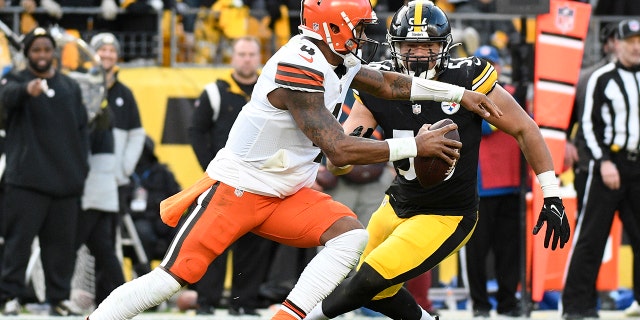 CLICK HERE TO GET THE FOX NEWS APP
Doctors said Hamlin was released from the hospital and transferred to a hospital in Buffalo.