Stanley Wilson's family claims police beat him before he died in a mental health facility.
The former Detroit Lion died in February, and was initially reported to have collapsed, but this is denied by his family.
John Carpenter, the attorney representing Wilson's family, told a news conference Tuesday that photos of his body show he was subjected to excessive force before he died.
CLICK HERE FOR MORE SPORTS COVERAGE ON FOXNEWS.COM
«It's in stark contrast to what we've been hearing from the county regarding the circumstances,» Carpenter said at a news conference Tuesday. via TMZ Sports.
County officials told Wilson's mother that he collapsed and fell off a chair, but Carpenter says the marks on his head appear to show that he was kicked or stomped on, and the marks on his hands and wrists indicate signs that he was handcuffed.
Carpenter filed three claims against Los Angeles County Tuesday — one on behalf of each of her parents and one on behalf of her estate — seeking $45 million in damages.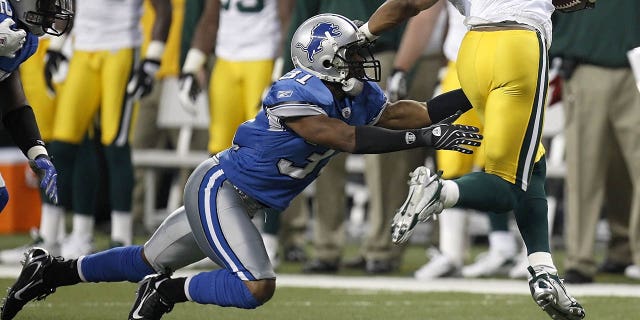 Wilson's autopsy results have yet to be released to the lawyer.
He was arrested in August on charges of vandalism, as he was suspected of breaking into a house in Los Angeles Hollywood Hills and trespassing on property. It was also believed that he had bathed in the interior fountain on the property.
Prosecutors said Wilson was found incompetent to stand trial, which resulted in his transfer to the mental health care facility. There was reportedly no suspicion of foul play at the time of his death.
Wilson was previously arrested in connection with a 2016 home invasion. He was shot during the attempted home invasion in Portland and was allegedly naked at the time.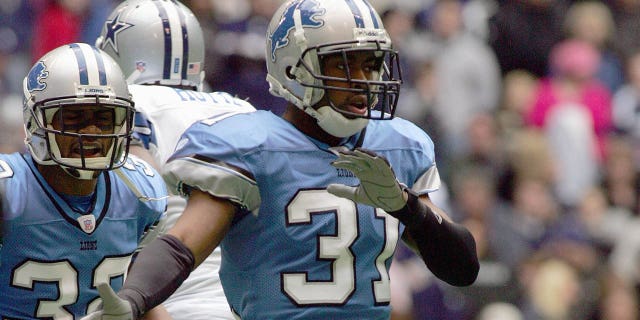 CLICK HERE TO GET THE FOX NEWS APP
Fox News reached out to the California Department of State Hospitals for comment but did not immediately receive a response.