Demand for weight-loss drugs has skyrocketed over the past year, to the point that semaglutide, better known by the brand names Ozempic and Wegovy, is in short supply at pharmacies across the country. Doctors treating obese patients are becoming increasingly frustrated that people who really need injectable drugs are not getting them.
Seventy percent of Americans are overweight or obese and are at increased risk of type 2 diabetes and heart disease. According to the Centers for Disease Control and Preventionnon-Hispanic black adults have the highest rates of obesity, followed by Hispanic adults.
However, black adults, as well as uninsured or low-income women, and other groups with high rates of obesity (people whose health could benefit most from significant weight loss) are the least likely to obtain expensive drugs , say doctors specializing in obesity. .
Ozempic, which is approved for people with diabetes but is prescribed off-label for weight loss, and Wegovy, which is approved for weight loss, can be priced at more than $1,000 a month. Most insurance plans do not cover any of these weight loss drugs.
«Most of my patients can't afford $1,300 a month, especially for a drug they have to take long-term,» said Dr. Veronica Johnson, an obesity specialist at Northwestern Medicine in Chicago. «As a black woman and treating patients who look like me, knowing that many black women struggle with the disease of obesity, unfortunately I am not able to treat many of my patients in the best way that I would like.»
The lack of access to this new class of weight-loss drugs in such vulnerable groups is «infuriating,» said Dr. Jennifer Mieres, director of diversity and inclusion and a professor of cardiology at Northwell Health in New York.
«These are the communities with the highest burden of obesity, the highest burden of cardiovascular disease, and the highest death rate from cardiovascular disease,» Mieres said. «It's a crime because heart disease can be prevented.»
New Nordisco, the maker of both drugs, said 81% of its patients at Wegovy are women. The company did not break it down by race.
But those statistics don't mean that most women who may need the drugs are getting them.
Latest news on weight loss drugs
'The best we've ever seen'
Ozempic and Wegovy are the same drug, semaglutide, but they come in different dosages. They work as appetite suppressants and help control blood sugar levels by causing the body to release insulin. Wegovy is approved as a weight-loss medication for adults who are obese, as well as for people with a BMI of at least 27 who also have a weight-related condition, such as high blood pressure or high cholesterol. Studies have shown that Wegovy can reduce body weight by 15%.
«These anti-obesity drugs are the best we've seen,» said Dr. Shauna Levy, an obesity medicine specialist and medical director of the Tulane Bariatric Center in New Orleans. «They are a great boost to our arsenal of obesity treatments.»
That is, Levy said, only if patients can actually get them.
«The patients I see want their knees to feel better, their hips to feel better, their blood pressure to improve, their diabetes to improve,» Levy said. "But when they come in, I have to say, 'I'm sorry, I'd prescribe this, but it's going to cost $1,200 a month because your insurance doesn't cover it.' It's sad.»
That's exactly what Levy told Tania Matoa, 26, of Metairie, Louisiana.
Matoa began struggling with her weight after the birth of her son, Cailan, in 2021. She tried intermittent fasting, cutting carbs and adding aerobics to her fitness routine.
«I kept seeing the number go up the scale,» he said. «I was like, clearly something is wrong.» She wanted help losing the extra weight to reduce her chances of developing type 2 diabetes.
«I may not have it right now, but it runs in the family. Almost everyone in my family has it,» Matoa said. «The point is that I don't develop it and I stay healthy.»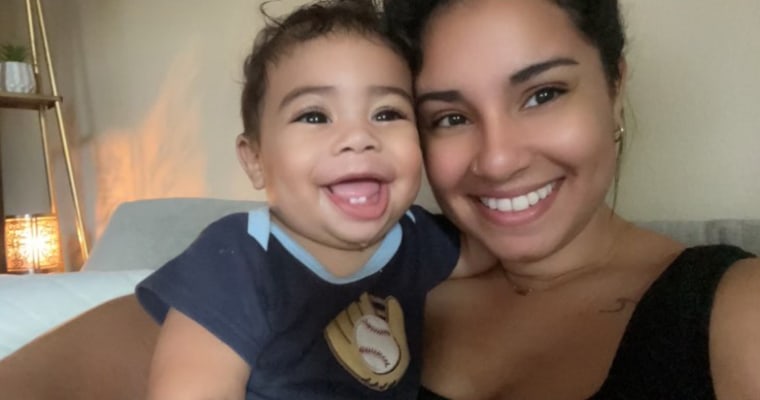 «Dr. Levy said, 'Well, I've got some bad news,'» Matoa recalled. Although he has private insurance through his employer, Levy said the health plan would not pay for the new weight-loss drugs. At 5'1″ and 182 pounds, Matoa body mass index is 34.4.
However, weight loss surgery is covered. But taking time off to undergo and recover from such a procedure is impossible for Matoa.
«I have to work. I have to take care of my son,» she said. «I can't even take a couple of days off work because I'd go without pay. It's just not an option.»
Are weight loss medications covered by insurance?
He vast majority of health plans —especially those that serve older adults and low-income families—do not cover weight-loss medications.
Medicare pays for bariatric surgery, but not obesity drugs, including drugs for anorexia, weight loss and weight gain, a spokesman for the Centers for Medicare & Medicaid Services told NBC News.
And fewer than 20 Medicaid programs nationwide pay for them, according to a 2022 report from the Urban Institutea non-profit research organization.
AHIP, a group that represents the insurance industry, maintains that there is not yet enough evidence to show that the drugs are effective options for long-term weight loss.
«Evidence suggests that patients may not be able to maintain their weight loss once they stop taking the drug,» said David Allen, a spokesman for AHIP. «There is also limited long-term evidence showing that patients taking these medications see lasting benefits in reducing the risk of comorbidities such as diabetes or cardiovascular disease.»
Dr. C. Noel Bairey Merz, scientific adviser to the Women's Heart Alliance and director of the Barbra Streisand Women's Heart Center at Cedars-Sinai Heart Institute in Los Angeles, said the effect of the drugs on weight loss may not reflect its true health benefits. . They were developed as drugs for type 2 diabetes. As such, the drugs «clearly have a cardiovascular benefit,» regardless of a person's weight loss, he said.
To be clear, semaglutide is not the answer for everyone with obesity. It can cause serious side effects, such as vomiting and nausea. As with the treatment of other diseases, different types of therapy may be necessary.
Still, the huge gap in insurance coverage for weight-loss drugs is rooted in weight discrimination, said James Zervios, vice president and chief of staff for the Obesity Action Coalition.
«As a society, we still have the mindset that obesity is a cosmetic problem, and not a metabolic problem or a disease,» Zervios said.
Most patients who seek a doctor's help with their weight are simply advised to «try to eat less and move more» or start a food diary, he said.
«It's not to say that behavioral components don't have a place in the treatment plan,» Zervios said, «but it can't be the only thing.»