New York Yankees super utility Isiah Kiner-Falefa had one of the greatest Little League moments a player could dream of as he stood at third base against the New York Mets Wednesday night at the Citi Field.
With left-handed reliever Brooks Raley on the mound, Kiner-Falefa got his usual lead at third base in the top of the seventh inning. The Yankees were up just 2-1 in the game, and with two out already, Billy McKinney was at the plate trying to add some safety.
But he didn't have to as Kiner-Falefa stole Raley's home plate to the delight of Yankee fans in enemy territory in Queens. Mets fans couldn't say the same about the moment.
CLICK HERE FOR MORE SPORTS COVERAGE ON FOXNEWS.COM
Raley was in a bind and never paid any attention to Kiner-Falefa, who took the opportunity to immediately go home.
Of course, this could have been a scary moment as Raley fired a fastball home, but it was too high for catcher Francisco Álvarez to catch, and Kiner-Falefa was immediately celebrating with his teammates.
YANKEES' OSWALDO CABRERA WEARS GRANDMOTHER'S TOOTH ON NECKLACE: 'I'VE NEVER SEEN THAT BEFORE'
It's been quite the first half of the 2023 season for Kiner-Falefa, who lost his job as the Yankees' starting shortstop after a struggle last season.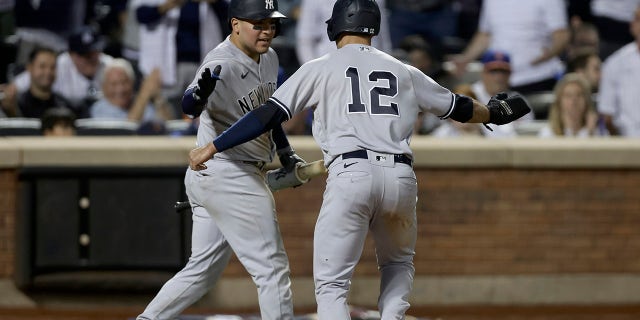 The Yankees never gave up on him, though, and he was keen to try different positions like center field, which he's been playing most recently with Aaron Judge and Harrison Bader sidelined.
«IKF,» as he's known to his teammates and fan base, is still looking for a rhythm at the plate, hitting just .238 for the season in 54 games.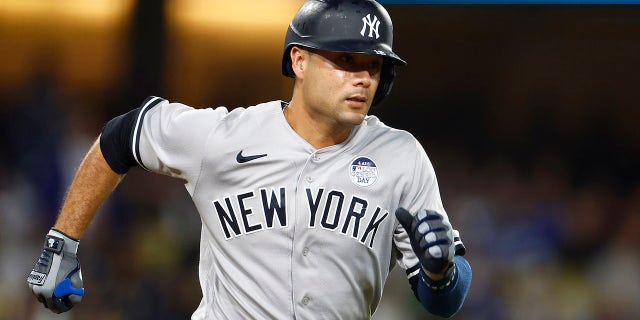 CLICK HERE TO GET THE FOX NEWS APP
But he's been quite the role player for the Yankees, with occasional flashes of drama as we all saw at Citi Field in one of the game's greatest moments.